Uniform
The school actively encourages pupils to wear:
Royal blue sweatshirt for Lower School / navy v-neck in Upper School preferably with school logo
White or light blue polo shirt preferably with school logo
Grey trousers, joggers, skirt, pinafore or shorts in warmer weather
Sixth Form students (year 12-14) are not required to wear school uniform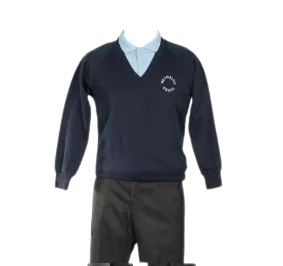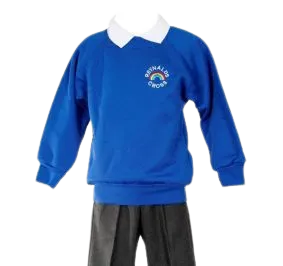 Parents should ensure that all clothing and personal property is clearly named, and that sensible shoes are worn.
Swimming costumes and towels must be provided for use in the pool. Pupils who normally wear incontinence pads must also be provided with a pair of washable swimming pants which can be purchased through school (please contact Sally O'Brien in the school office for an order form).
A jersey, T-shirt, shorts and plimsolls are required for PE lessons.
More Information
The branded school uniform is available at:
Monkhouse Schoolwear Specialists, 1 Mell Square, Solihull, B91 3AZ
Tel: 0121 733 1456
https://www.monkhouse.com/school/reynalds-cross-school-urn-104131